Sadly, our Cafe area is closed until further notice
Enjoy the pleasant, relaxed atmosphere of
Caffi Sïo

with stunning views of Cardiff Bay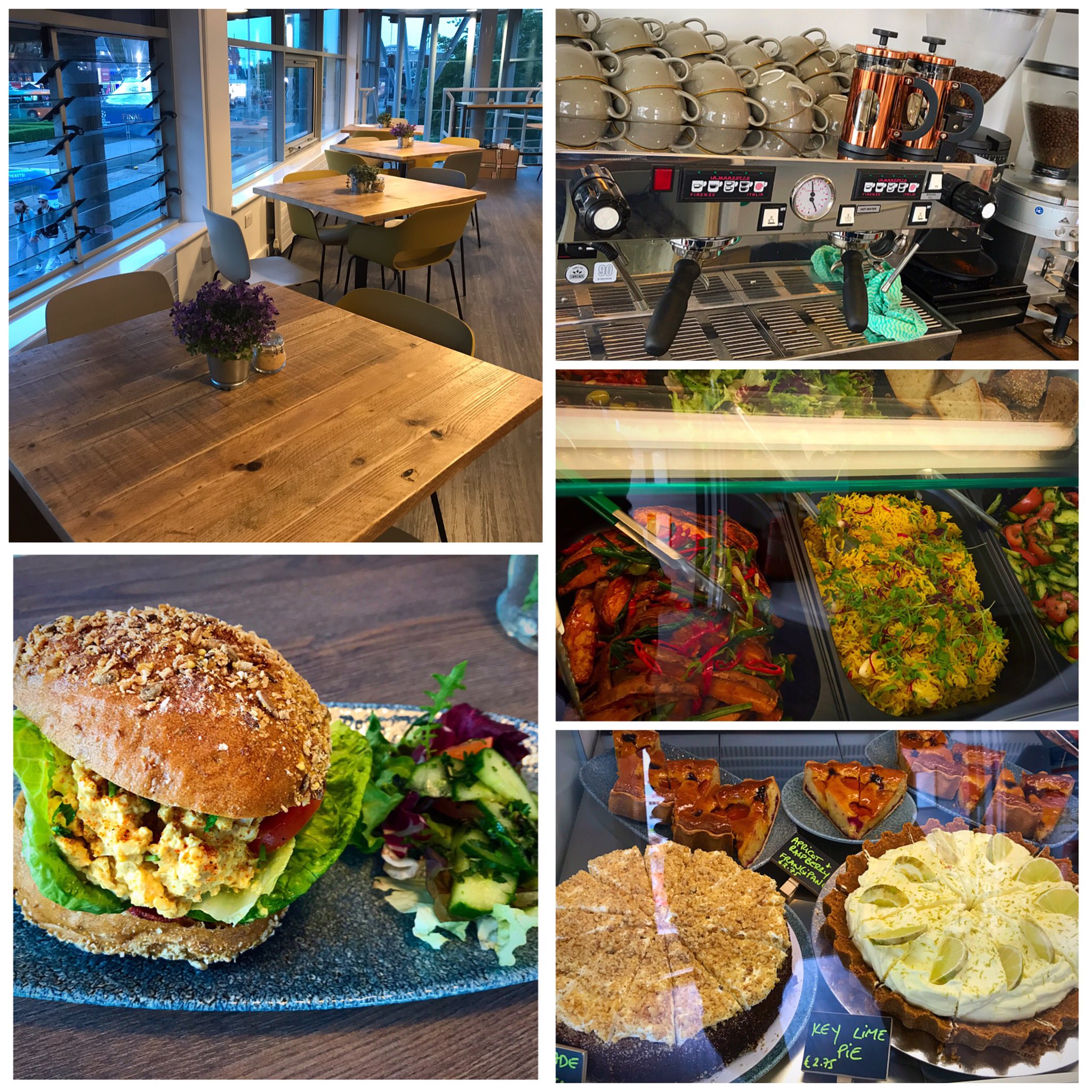 … a new Culture Café in Cardiff Bay brought to you by Chapter.
Regulars to Chapter will know that we are as famous for our café as we are for our culture. 'Sïo' is the Welsh word for 'buzzing like a bee' and we think it is a fitting name for our artisan café in a contemporary, creative and energetic location.

FOOD

Caffi Sïo is one of a few independently-owned dining experiences amongst all the chain restaurants on offer in Cardiff Bay. It is a place where you can socialise, work and create in a comfortable, relaxing and inclusive environment whilst enjoying our homemade menu of quality local produce, the finest coffee and food to satisfy all palates. Culture vultures will be able to enjoy some of Chapter's most iconic brunch and lunch dishes and alongside the a-la-carte offerings there will be a 'quick lunch' menu, perfect for those working in the Bay and on a tight lunch-time schedule.

CULTURE

Experience a flavour of our unique artistic programme with regular small scale live performances and enjoy a 'side order of culture' with our stock of leading publications in the arts including photography, architecture, contemporary art and more.
All of Sïo's profits will support delivering Chapter arts programme, community and education work and artist development.
Monday: CLOSED
Tuesday: 9.00am - 5.30pm
Wednesday: 9.00am - 5.30pm
Thursday: 9.00am - 8.00pm
Friday: 9.00am - 8.00pm
Saturday: 9.00am - 8.00pm (with afternoon teas served between 2.30pm and 4.30pm)
Sunday: 9.00am - 5.30pm (with afternoon teas served between 2.30pm and 4.30pm)
Caffi Sïo, Craft in the Bay, The Flourish, Lloyd George Avenue, Cardiff CF10 4QH
Room hire and conference catering
Caffi Sïo also provides onsite catering for your event at Craft in the Bay. Find out more about our room and gallery hire options and the catering menu.